Project 924S RR (Lightweight Road racer) ...
Design brief:
To lighten and modify an original car for fun road use. A car that would not be too stiff to travel on a 2 or 3 hour journey, but perform better than original due to 200 KG less weight. Lightweight components and some engine tuning to produce a power to weight ratio the same or better than the 944 Turbo...
Lexan windows
Fibreglass panels
Kevlar seats
Aluminium calipers
Lightweight Wheels & Tyres
Aluminium rear roll cage
Spax Sport (road) shock absorbers
many components removed like electric windows, stereo etc...
Full details of this build to follow...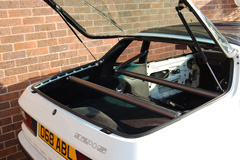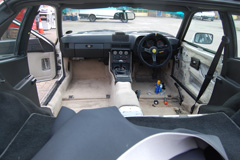 ---
Click on the logo to view the project's own website
---